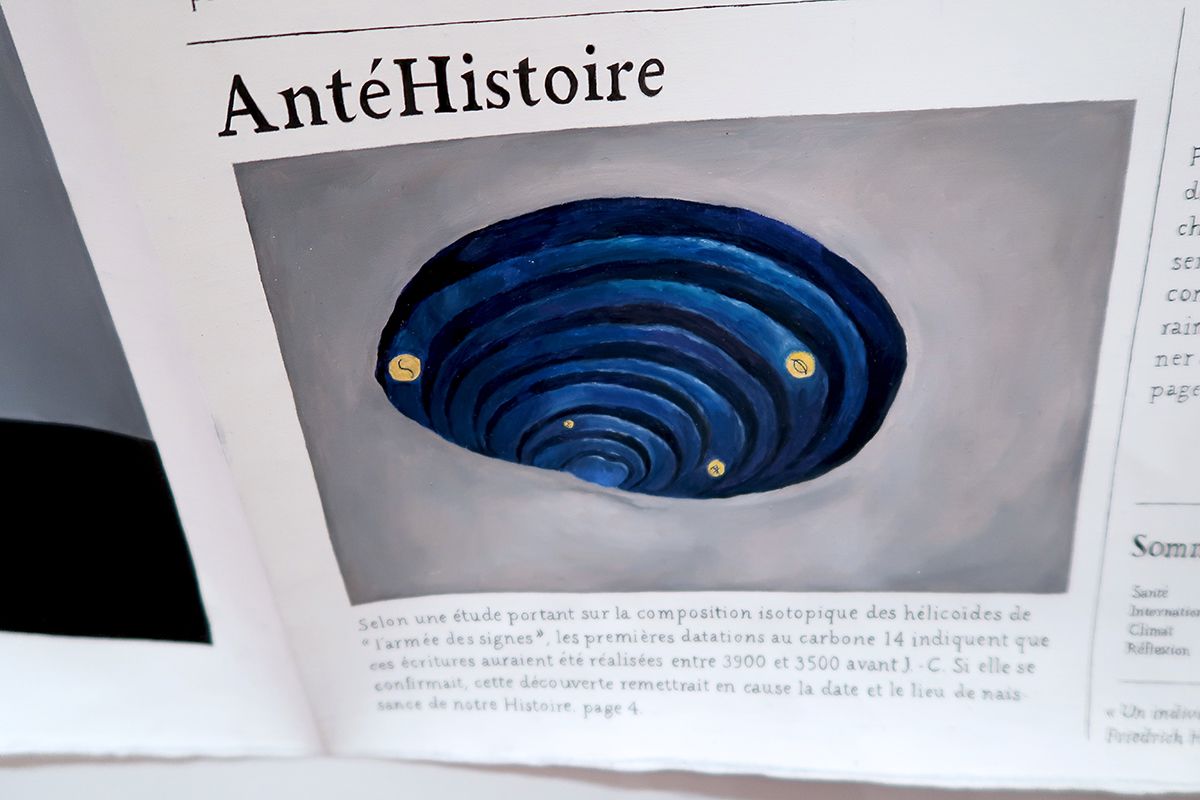 Dated March 21, 2028, August 23, 2029, November 9, 2033 or February 6, 2051, the L'Emanticipation show the front and the back pages of a newspaper of the same name.<br>The articles of the daily newspaper concern the dereliction, the feeling of being abandoned by God.
It depicts a humanity overtaken by changes that are no longer controllable.
Entirely hand-painted in oil whereas it is supposed to be a daily newspaper with a large circulation, L'Emanticipation presents itself as an anti-readymade.