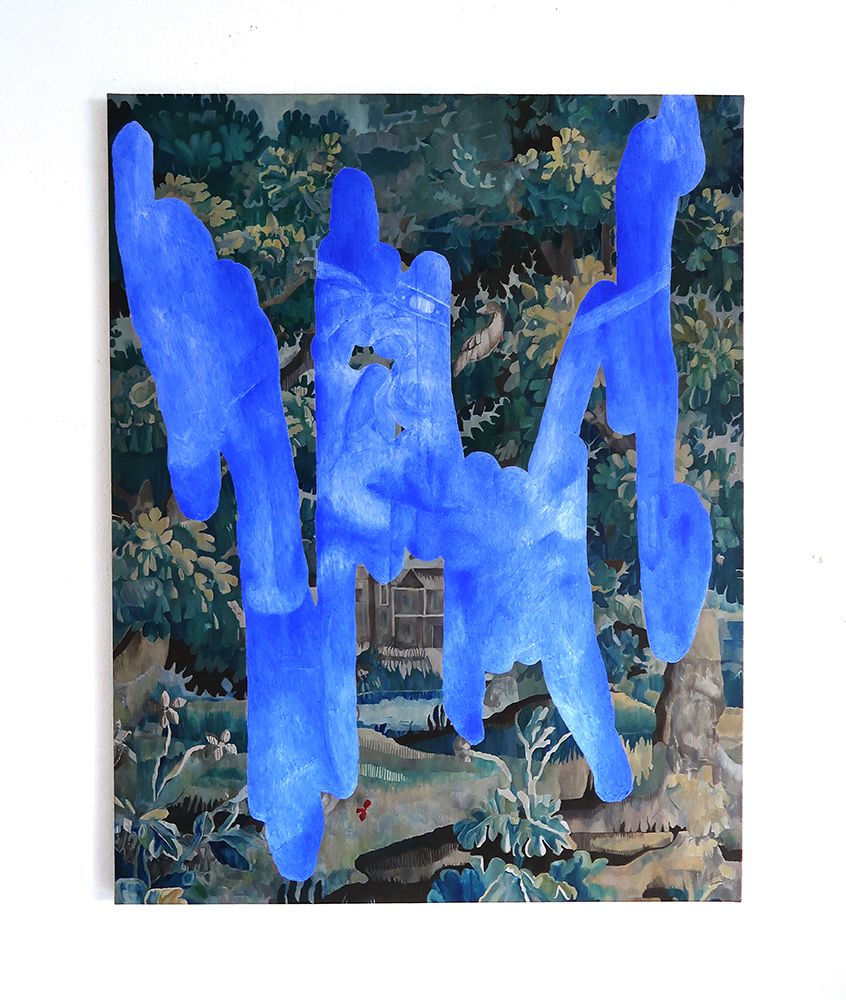 Forest II
– Oil and acrylic paint on linen, 89 cm x 116 cm – 2019.
Forest, wild place of probation and revelation, and piercing instrument (in French).
Assumption: X-rays would have allowed to see inside a tapestry;
before having been covered with threads, the linen cloth would have been painted,
and this uncovered painting has nothing to do with the pattern embroidered later.